In and around Cómpeta
- Walking and mountain biking in the nature park Sierra de Tejeda, Almijara y Alhama.
- There are 9 official hiking routes . Bikes and mountainbikes can be rented in the village. We are happy to support you.
- Visit a bodega and do some wine tasting.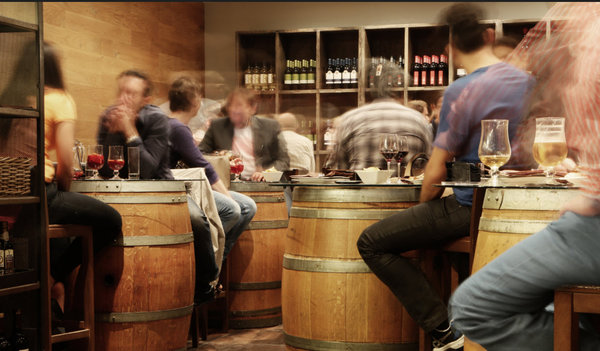 * Louis Picante
* Almijara
- In a neigbouring village Sayalonga (15min drive), you can visit the leading Bentomiz bodgega´s
* Bentomiz
Bikes: Rent a high quality carbon road bike/racing bikes and/or (electric) mountain bikes. Bikes can be delivered directly at your accommodation
Vespa: Rent a Vespa. Ideal for a romantic trip, you will be provided with a detailled map featuring things to see and recommended tapasbars. Vespa´s can be delivered directly at your accommodation
Adventurous activities: Book an adventurous activity like a 4x4 route, canyoning, paddle surf, kayak and boat rental (zodiac)
To book an activity click here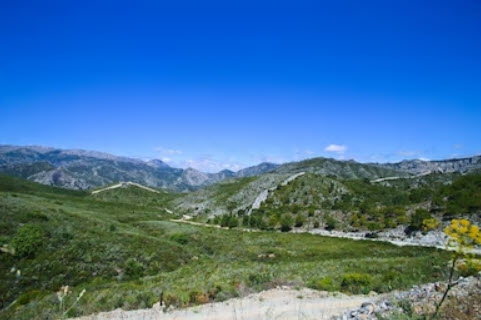 The caves of Nerja ( Cueva De Nerja 40' )
The caves of Nerja are a series of caverns strecthing for almost 5 kilometres with an approx surface of 35000 m2
You will find the world´s largest stalactite in this cave. ( measuring 13 m by 7 m at the base and standing 32 m high)
The beach town Nerja ( 45' )
Beautifully located with a stunning shoreline and the amazing view ( Balcony of Europa ).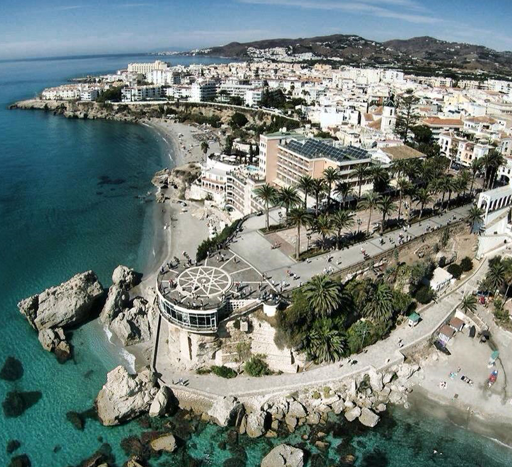 This in combination with the typical labyrinth of narrow winding streets in the historical centre make Nerja very attractive and picturesque
Nerja offers at least 13 km of beach and shoreline
Torrox Pueblo and Torrox-Costa ( 20-30' )
Torrox claims to have the best climate of Europa. Torrox Costa is the closest by beach from our casa (B&B).
The coastal area of Torrox stretches for 3 kms and has a flat pedestrianised promenade where you can find plenty of Chirinquitos ( beach bars)
Torre del Mar ( 35' )
A town with wide sandy beaches and a lovely long promenade, which takes you along the coast to the neighbouring fishing town of La Caleta de Velez where you can find a lighthouse and plenty of shops.
Frigliana ( 40' )
This town has won the 1st prize of most beautiful village in Southern Spain, it belongs to the select group of Spain most beautiful villages. Located 300 metres above sea level, it offers stunning views over the white houses spread over steep winding streets, the mountains and Mediterranean Sea
Really worth visiting!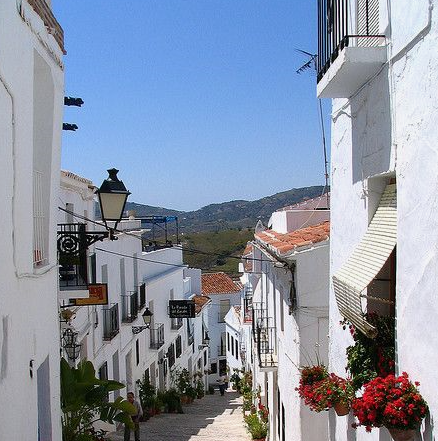 Lake (Reservoir) Viñuela ( 50' )
The lake is located in the village called 'La Viñuela'. You will be amazed by the water´s various shades of blue changing each day. Around the lake you can find picnic area´s with bbq. On the lake itself only non-motorized water activities are allowed. Around the lake there are multiple wakling and biking tracks. Or you can do a 4x4 tour around the lake and it´s surroundings .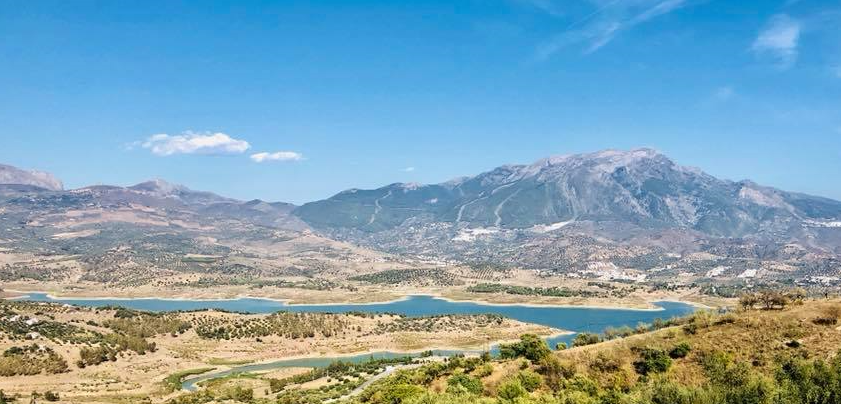 Malaga ( 1hr )
Malaga is known as the "capital of the Costa del Sol" where you can combine, in one destination, a wealth of monuments, museums, culture and gastronomy with the possibility of stretching out on the beach. It has an important cultural infrastructure and artistic heritage, such as The Picasso-museum, the Carmen Thyssen-museum, the Centre Pompidou and the Russisch museum. Malage is also known for it´s ancient Arabic palatial fortification 'the Alcazaba' and next to it the 'Gibralfaro castle (offering amazing views over the city). The renewed Port of Malaga offers a lot of shops and vibrant restaurants (incl. the brand new Hard Rock Café of Malaga). From the harbour it´s just a few minutes walking into the city center.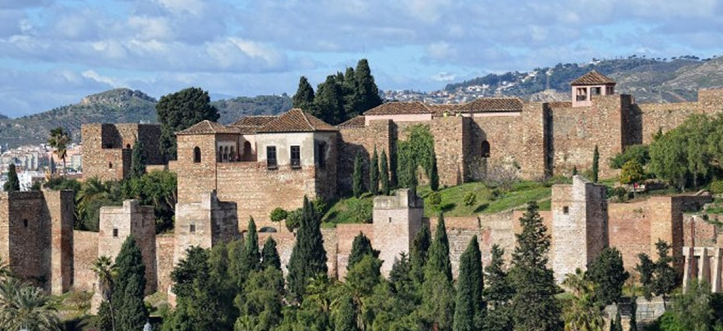 Granada and the Alhambra ( 1hr 25' )
Granada is one of the cities where you can still feel and see the Moorish influences, especially in the amazing architectures. The Alhambra, an Arab citadel and palace, dominates the panoramic view from Granada and is one of the most beautiful architectures of Spain. It is the second most visited site in Europe: this breathtaking palace-city with amazing gardens is a sophisticated blend of medieval Islamic, Renaissance Christian and modern architectural styles.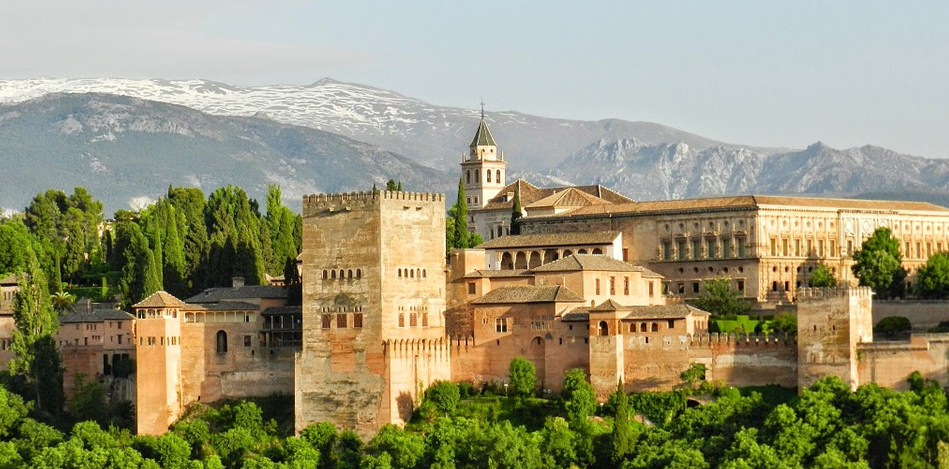 El Torcal ( 1hr 45' )
El Torcal, located in the Sierra del Torcal mountain range, is one of Spain´s most spectacular nature reserves. It is known for its unusual landforms, and is regarded as one of the most impressive and beautiful Karst (limestone) landscapes in Europe. You will find various wildlife (foxes, lizards, eagles, capricorns etc), flora and fauna of the park. Orchid enthusiasts will be captivated by the 30 varieties of the plant growing in the park. Explore El Torcal by taking one of three routes of varying length and difficulty.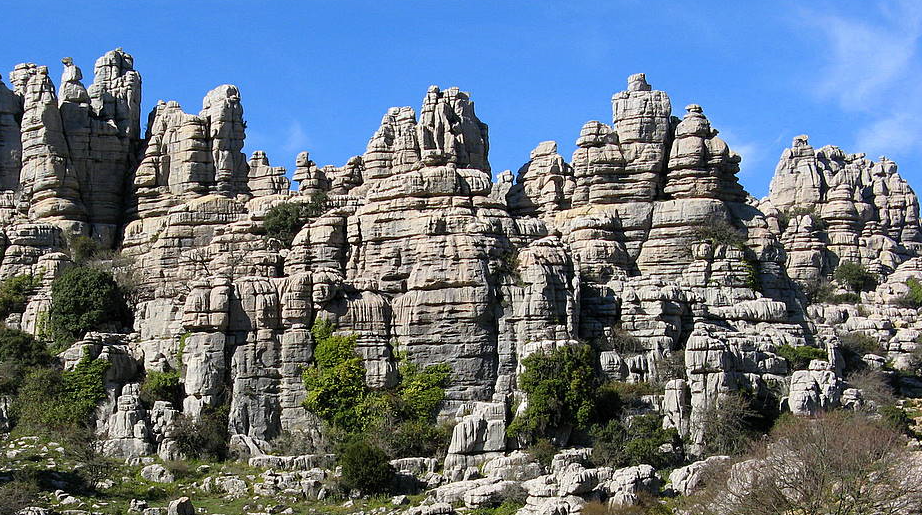 Caminito del Rey ( 1hr 35´ )
The El Caminito de Rey hike (7,5 km) is spectacular all way long offering unique panoramas. Placed in unique natural surroundings, the path stretches between two gorges, canyons and a large valley, along pathways or boardwalks. The El Caminito de Rey was used for many years to transport materials using donkeys. The hike is full of surprises (the hike is at approx.. 100m height) ..

Sierra Nevada ("mountain of the sun") ( 1hr 55' )
Spain´s largest natural park is one of the diamonds of Andalucia and favourite destination of ski lovers and mountain hikers. You can hike on the highest mountain tops; the Veleta and the Mulhacén, with an altitude of respectively 3395 and 3479 metres. The nature and natural park has been classified in 1986 by Unesco as Biosphere Reserve.